Company Culture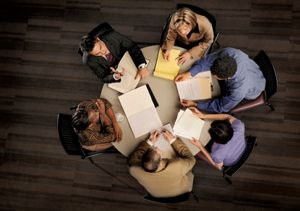 We have been offering our services for high quality graphic art design, printing and mailing services since 1984, specializing in the short to mid range book market as well as general commercial printing and marketing specialties. We constantly strive to deliver the highest-quality products possible at a reasonable price and expected delivery schedule.
There is no greater satisfaction for us than delivering a finished product with outstanding customer service that helps our customer's reach their goals and objectives. We want to be your business partner, sharing in your success and prosperous growth now and for the future.
Our Mission Statement
Our mission is to provide you with the highest-quality products and services possible in a timely fashion and at a reasonable price. We are here to listen to you and help you achieve your business goals.
Our Standards of Service Excellence can be summarized as follows:
High Product Quality
Professional and Friendly Customer Service
Dependable Delivery
Good Price Value
Customer Satisfaction
Guiding Principles
We're proud of our business presence and commitment in our local Hancock-Houghton area as well as the entire Keweenaw Peninsula and Michigan's Upper Peninsula.
We also strive to offer our business communication services beyond our local area and we hope that this website makes it easier for current and new clients to request estimates, place orders, check proofs, or transfer files online. We hope you find it helpful in making your business grow and succeed.
---